Request proposal from Jazzcode here.
Customer testimonials. Musicians.
Prepare Produce, Present workshop with Posten Norge (Norwegian Mail).
December 2009: JazzCode Live presentation for 150 managers at Statnett.
Pyramide Principle - training for Federal Goverment economists:
November 2009: JazzCode Live for 90 personer (kick-off):
Bergens Næringsråds årskonferanse - Grieghallen Norway (video)
Multiple JazzCode Live performances and communications training for DnB NOR
Training Prepare, Produce, Present:
Master program, University of Oslo -- health administration.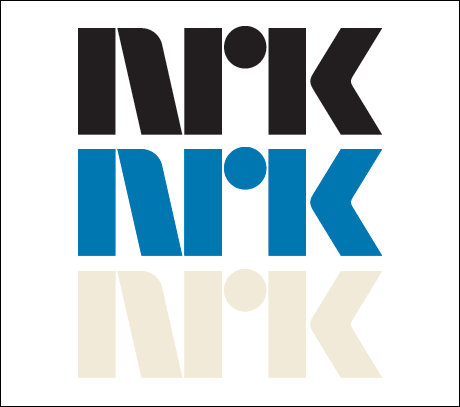 Kick off for all employees at NRK Aktivum, a publishing/event/sponsorship company. JazzCode and intstructions in improv theatre with Thorbjørn Harr, Norway's leading improv actor. (Norwegian testimonial)
Leadership seminar with 35 managers from Statkraft, featuring Mike Mainieri.
Sales meeting with 50 client executives from Norway's largest diary producer.
Prepare, Produce, Present workshop and JazzCode concert for client executives from my former employer, Big Blue.
JazzCode Live performance for LBS executive program at 606 Club, one of Europe's top jazz clubs, with Iain Bellamy (sax), Steve Watts (bass) and Dave Newton (piano). (testimonial)
Sales exec. gathering with top sales people, down stream org -- feat. Bruce Barth, Cameron Brown an Petter Wettre.
Off-site for 90 top managers for Tine, Norway's largest producer, distributor and exporter of dairyproducts.
Tine CEO Testimonial
(Norwegian)
Nordic Media Festival 2008 in Bergen with over 1000 media people from Scandinavia.

Top managagement off-site (30 people) for Aker ASA
Executive education program (approx. 80 people), Paris, France. We have been to Insead four times 2008 conducting JazzCode Live for international executives attending the Advanced Management Program. We are extremely proud of this assignment and the repeat business -- a true sign of a satisfied customer.
International leader forum, Barcelona, Spain (250 managers from Schibsted's international media businesses).
Based on audience voting, JazzCode rated #1 with a score 4.87 out of 5. Other speakers included the top management of Schibsted (Munck, Magnus, Aamot) as well as two prominent professors:

Bharat N. Anand, professor at Harvard Business School.

Morten Hansen, professor at Insead
Speaking at Schibsteds Barcelona conference, November 2007
Mobile Rating: 5.4
Webdagene 07 (approx. 150 people) with Knut Riisnæs, Paul Wagnberg and Staffan Willian-Olsson.
Mobile audience rating
Client event for 100 people for daVinci Consulting, a subsidiary of Devoteam. Mobile rating. With Knut Riisnæs, Paul Wagnberg, Staffan William-Olsson.
Employee Event, Oslo, Norway (90 people) with Mats Eilertsen, Jacob Young and Rob Waring.

Conference for managers of Kulturhus (65 people) with Dag Arnesen, Sigurd Ulveseth and Olav Dale. Mobile rating average 5.25
Kraft Foods—Nordic brand manager gathering (25 people), with Arild Andersen, Tore Brunborg and Jørn Øien
See mobile rating result.
Country manager testimonial
Two company gatherings in Oslo, Norway (200 people), one with Staffan William-Olsson, Paul Wagnberg and Frode Nymo, the other with Mats Eilersten, Bendik Hofseth and Jørn Øien.
(See rating by cellphone).
Manpower Forum—for 250 Manpower clients at the Oslo Konserthus.
Carl Stormer lecturing at the Oslo Konserthus for Manpower, March 2007.
Cap Gemini—sales meeting. Rating. With Jan Olav Renvåg, Rune Klakegg og Frode Nymo.
Norsk Hydro Aluminium. 30 managers from their aluminum plant at Årdal, Norway.

seminar at Moldejazz '07 for Dagbladet advertisers featuring Jon Herington and Walt Weisekopf from Steely Dan. Mobile rating.

Mats Eilertsen, Walt Weiskopf, Carl Stormer, Jon Herington performing the JazzCode at Molde Jazz Festival, July, 2007
JazzCode seminar for 100 engineers in Bergen, Norway
Schibsted executive training in Norway
Telenor Expand—international executive training. Read article in Dagens Næringsliv. For Telenor Nordic managers (rating).
Aschehoug—leadership off-site with top management.
Bergens Chamber of Commerce and Nattjazz 07 with Dag Arnesen, Sigurd Ulveseth and Olav Dale. Review. Rating.
Innovation Norway—strategy gathering. Rating
ECON Analyse—company gathering. With Rune Klakegg, Jan Olav Renvåg and Frode Nymo.
VISKOM—annual meeting for all 250 executives.
DnB NOR—strategy gathering with top 200 executives. Average mobile rating 4.9!. With Rob Scheps, Jon Balke and Mats Eilertsen.
Solstrandprogrammet—advanced management program -- after dinner for 60 executives from Norwegian companies. With Arild Andersen and Rune Klakegg. Average rating 5.3
Norges Handelshøgskole—Norwegian School of Business, Bergen, Symposiet 07. Annual Conference on Risk Management arranged by students at NHH. With Dag Arnesen, Jan Olav Renvåg and Frode Nymo. Norwegian review.
Norwegian Business School in Oslo -- conference on artsbased learning in Business. With Anders Aarum and Jan Olav Renvåg.